GAME CHANGING
Redefining the finish line for your project
Paladin doesn't see Final Completion as your project's finish line.
Your Finish Line is the life of the building.
A partner that thinks about your building, like you do, can transform your project
Are you done?
Or are you done, done?
Don't let lingering issues inherited from construction bog your business down. Instead, solve them with Paladin's mix of accountability, tracking and verification so that you can truly focus on your business.
How do I operate this?
A set of keys and a stack of manuals is not enough to keep your facility running. Paladin helps define who is operating the building (and how they do it) then ensures the project is built with those operators in mind. With the tools and knowledge base we provide, they'll keep it operating for years to come.
What matters to you?
Building strategies vary by hold period, occupant type, market served, sustainability goals and countless other factors. Fortunately, Paladin excels at quantifying the drivers of your business, presenting goal-fulfilling options, and setting your project on course for strategic success.
At the end of the day…
this is your building. More than anyone, you should be happy with the outcome.
"Game Changers in Building Systems"TM
because our team is committed to your win
We balance the strong defense of our commissioning with the skilled offense of our engineering and consulting services to redefine the finish line for your project.
Engineering
Direct-for-owner solutions to building systems challenges. We help you leap the engineering hurdles holding your buildings back.
Building Consulting Services
Deft planning, strategy, and support in pursuit of your specific business goals. 
Commissioning
Demonstrating (and assisting) fulfillment of your goals through design, testing, and turnover commissioning.
Technical Services
Contractors need Game Changers too, so Paladin DTS is the ultimate team player for Construction Industry clients, providing building-focused digital and technical solutions. Please see our sister company for information.
CASE STUDIES
WE stand by our work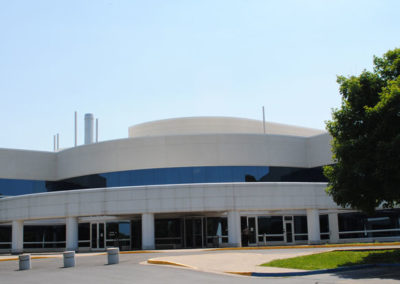 Centralized Lab
Centralized Laboratory in Frankfort, KY houses critical lab functions for multiple state agencies such as the Kentucky State Police, Cabinet for Health and Family Services, and Division of Environmental Program Support.
Berea Natural Sciences & Health Building
Berea College envisioned a state of the art instructional facility providing advanced science laboratories, nursing laboratories, interactive learning spaces, collaborative spaces, and a planetarium.
When the finish line is a building that works
the transformation story is measurable
"In my experience, Paladin has always brought value to a project, resulting in a building project that performs better, is more maintenance friendly, and is just a better quality product for the Owner."
Randy Brookshire
Principal Architect
BCTC Classroom/Student Services Building
"Paladin is one of the few firms that truly understands what commissioning consists of. They look at all aspects of the building and how the users interface with the building. They ask the right questions and come up with workable solutions. Paladin has deployed a plan to implement commissioning on over 50 buildings and continues to produce great results."
David Marshall
Department of Military Affairs
"Paladin goes beyond just construction drawing reviews; they view the drawings from an operator perspective. The result is a product which is not only constructible, but also operational."
Ken Marks
KCTCS
WORKING TOGETHER
Here's a list of questions we hear often